Gay fisting – The benefits, the problems, the tips.
In this article we will give you more information about gay fisting, basic tricks in practicing it and important tips for your safety during a fisting session. We hope that we will be able to answer some of the most frequently asked questions.
Let's start with safety.
Gay fisting is not safe and you need to be well prepared before you start practicing it! To take a whole fist isn't safe and you must be really careful – whether you're a top (the man who fist fucks) or a bottom (the man who takes the fist).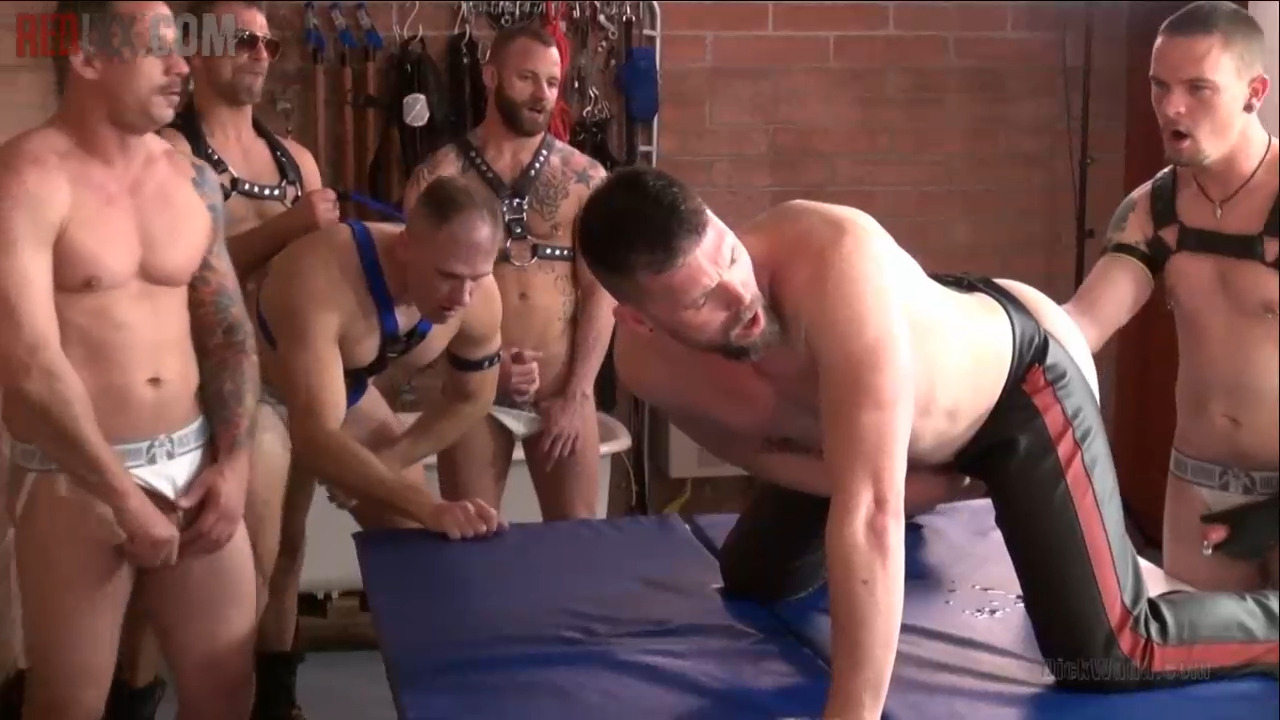 If you're a fisting bottom/ fistee, you need to train a lot. You can buy dildos of different sizes and use them regularly, gradually moving from smaller to bigger dildos. You can try to put your hand down there – just to check your progress. If you are stubborn enough and regular, at some point your hand will just slide smoothly inside your own ass. Remember! The process is slow and gradual. Never start gay fisting without first getting ready!
If you are a top / fister, follow the above rules. Don't be too insistent and never press your fist too hard. We repeat again-the process is slow! In most cases it may take up to an hour to put a fist inside a hole.
Use gloves. This will protect you from sexually transmitted diseases – HIV, hepatitis and many others.
Watch out for bleeding. If the bottom bleeds from the rectum, it is a signal that you should visit the emergency room. Of course, we're talking about massive bleeding. If you notice small drops of blood, it is not so dangerous – you just have to stop the session.
The perforation of the colon is extremely dangerous! If you practice deep fisting or punch fisting, the probability of perforation is much greater.
Don't think gay porn movies reflect reality. On the contrary-they are a fantasy in which everything looks beautiful and enjoyable. Do not use them for learning purposes, because they do not give a proper idea.
Let's check the prep for a fist fucking session.
Cleaning is important. We have no advice on the correct enema, but the internet has enough information on the issue. If you have anal sex regularly, you probably know how to clean your hole.
Don't get drunk, don't use drugs!
Start slowly and relax. Things have to happen naturally and without pressure.
During the session
Use lubricants. Our advice is to use the powder lubricant J Lube and a small amount of Crisco grease. Well mixed, they make the perfect lube for gay fisting.
If the passive partner feels pain or discomfort, the session should be terminated. If after a short break he still does not feel comfortable, postpone it for another day.
Work as a team. Explain what you're doing, how you're feeling. Communicate! It's a shared experience.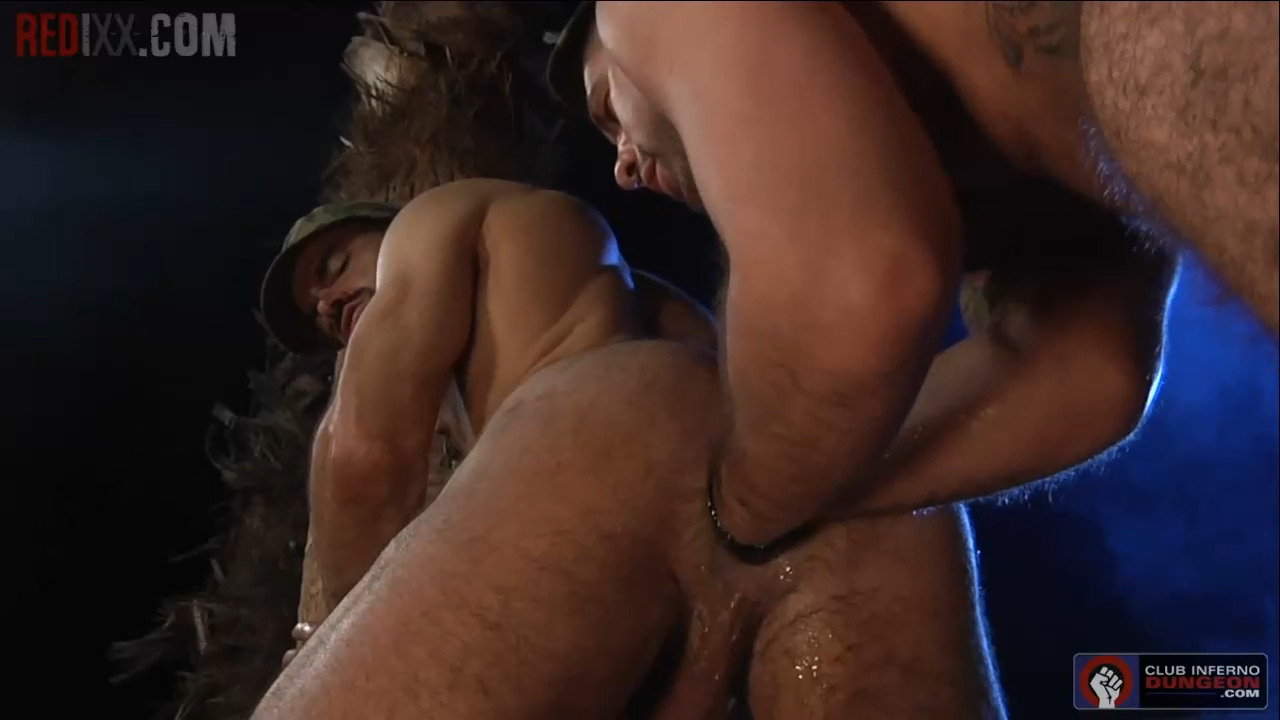 After the fisting session
Many bottoms clean their holes after a session. That's not right. Your hole is already irritated, let it relax.
Talk about the experience, explain what you like and what you don't like. This will make the next time better!
Permanent effects caused by gay fisting
Stretching is certain. Don't expect your ass to tighten up like before. If you want to take a fist, you can't be too tight anymore. Most fisting bottoms enjoy their gaping holes but still.. Keep that in mind.
Prolapse or as we call it "fisting rosebud". You can avoid it if you refrain from too deep fisting, punching and double fisting. We remind you that many bottoms love their rosebuds. But still, in medicine, that's a problem.
There are no scientific studies on the final effects of fisting. Some scholars claim that gay fisting repeatedly increases the risk of developing colon cancer.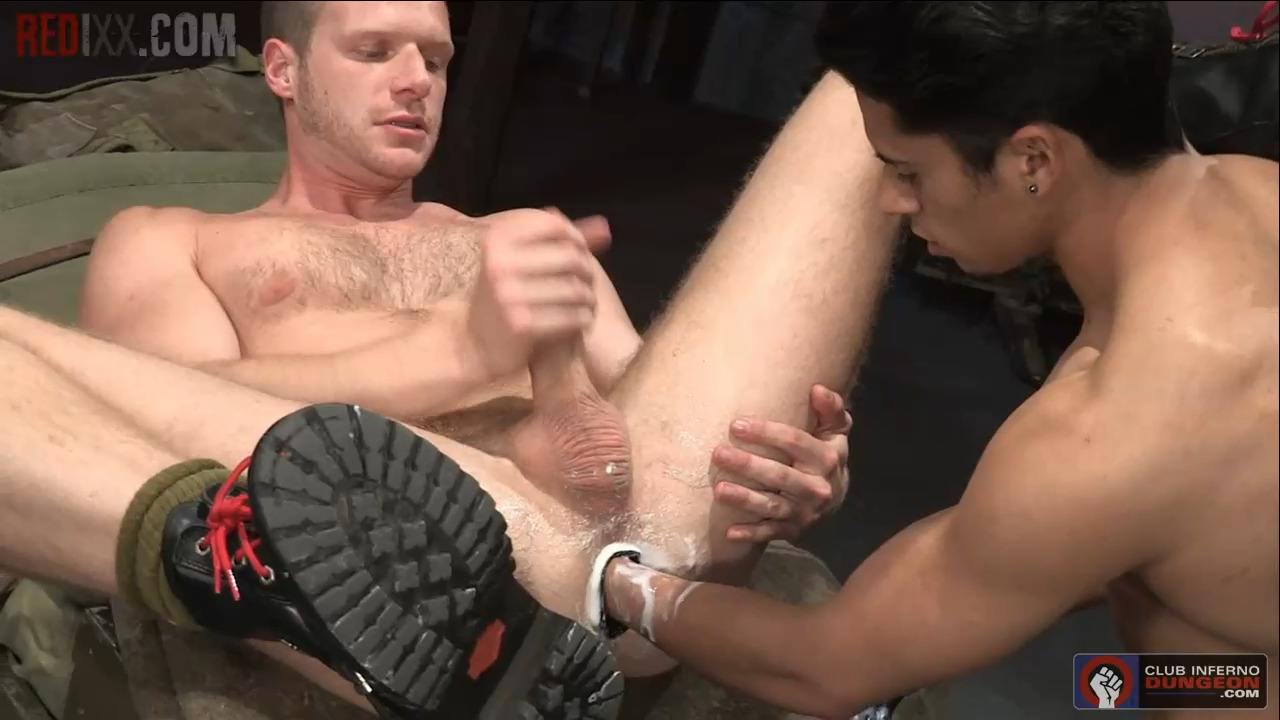 At the end we want to wish you a quick progress and pleasant experiences. If it is done correctly and without excessive extremes, fist fucking is a truly wonderful form of anal sex. Just be prepared and careful. Safe fisting is the key to a prolonged (literally) anal orgasm. The right way is the nice way. Learn to listen to your body's signals – they won't mislead you.